Protecting the Environment
We respect and support the natural environment as we operate in the Pilbara region.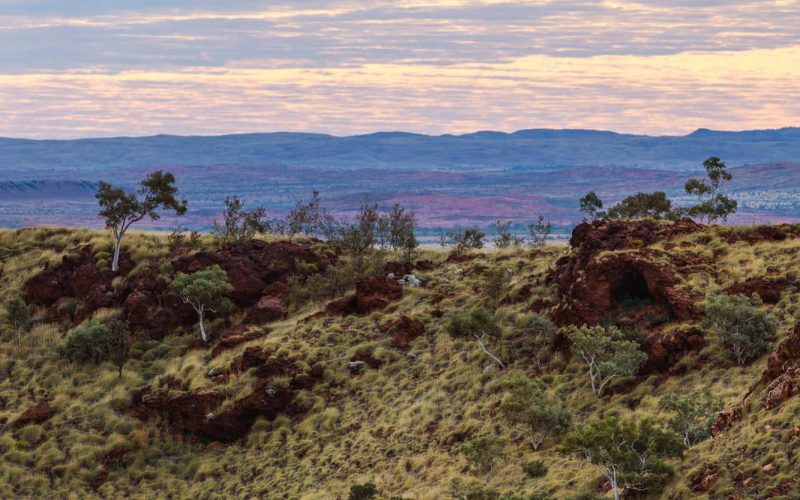 At Atlas, we're dedicated to managing our operations in the most sustainable way possible, with a commitment to ongoing improvement through long-term planning, technology and our daily actions.
We aim always to meet or exceed environmental compliance requirements and employ transparency, honesty and innovative thinking when it comes to environmental matters.
Supporting rehabilitation and minimising disturbance
In December 2019 Atlas won the AMEC Environment Award for our development of artificial bat roosts at our Mt Webber iron ore operation, to support the vulnerable Pilbara Leaf-nosed Bat. The design reflects that of a foraging cave, with a subterranean tunnel designed to deter predators and a rear chamber that offers an ideal microhabitat for the bats.
The AMEC Environment Award is given to a company that goes above and beyond in their management of environmental impacts or is developing innovative methods to achieve better long term environmental outcomes.
Using technology and renewables effectively
We are continually looking for ways to use technology and renewables in our operations throughout the Pilbara. As just one such example, in 2019 we were the first company in the Pilbara to introduce hybrid SUVs in our fleet of light vehicles.
Paying attention to our everyday actions
We know that our daily actions can have a wider impact on the environment. That's why we are increasing sustainable practices throughout our operations including, but not limited to, finding ways to prevent pollution, reduce waste and optimise resource recycling.   
Latest News
January 15, 2022
Miners could face the end of two years of prosperity where they remained almost untouched by COVID-19 within Premier Mark McGowan's fortress WA when the state opens up in three weeks. Curtin University infectious disease expert Archie Clements likened WA's isolated mining fly-in fly-out camps to islands that were "very vulnerable places during pandemics." "They are good at keeping infection out, but if the infection gets in it tends to sweep through the entire population and incapacitate them," he said.
Read more
Group Executive News
January 8, 2022
"I am particularly delighted that Hancock is joining forces with Boawu, the largest steelmaker in the world," Hancock executive chairman Gina Rinehart said. "Whilst Hancock already has a long-standing successful partnership with POSCO through our Roy Hill mega project, and a great relationship with Chinese companies who helped us deliver the outstanding Roy project, we look forward to enjoying the same successes as we work with Boawu and our friends at AMCI through the studies, development and operations of the Hardey project."
Read more