Sanjiv Manchanda B.Eng MBA
Chief Executive Officer
Sanjiv became CEO of Atlas in October 2018, since then leading the company through a strategic review and formalising its multi-pillar approach to stabilising and maximising the value from its projects. Sanjiv is also Head of Project Development for Hancock Prospecting Pty Ltd.
Sanjiv previously held the role of Project Director and subsequently Chief Operating Officer for the Roy Hill project as the operation ramped up to nameplate capacity. He was awarded Project Director of the Year 2016 by Project Management Institute (PMI).
Sanjiv has more than 34 years' experience operating large complex developments and working with international organisations including in Korea, Japan and China. He is an electrical engineer with an MBA, has been admitted as a Fellow to the Institution of Engineers Australia, and Fellow to the Australian Institute of Mining and Metallurgy. Sanjiv also holds professional memberships with the Australian Institute of Company Directors and Project Management Institute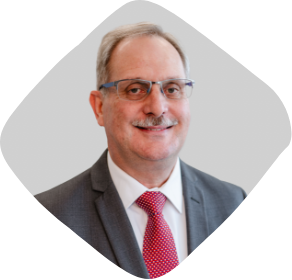 Chris Els
Chief Financial Officer & Joint Company Secretary
Chris has held the role of Chief Financial Officer at Atlas since 2017. Chris is responsible for the financial strategy and direction of the business as well as managing a team of experts in HR, IT and Business Improvement. His advanced skills in financial restructuring, investor relations, commercial agreements and negotiations, mergers and acquisitions and corporate governance provide invaluable insight and guidance for the leadership team at Atlas. Chris has a broad appreciation for all that mining offers, including boosting the economy, adopting advances in technology, and being a part of an industry with increasing employment growth.
Chris has global experience in a range of industries including manufacturing, agribusiness and most recently mining. He holds an honours degree in Commerce and is a Chartered Accountant. Chris is an associate member of the UK-based Chartered Institute of Management Accountants (CIMA), Chartered Global Management Accountants (CGMA) and a member of the Certified Practising Accountants of Australia (CPA).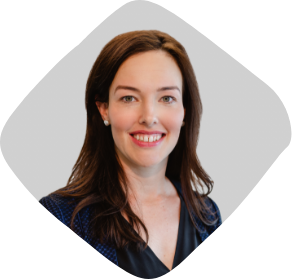 Bronwyn Kerr
General Counsel & Company Secretary
Bronwyn is responsible for all legal and governance matters, commercial contracts & procurement, land access, community and external affairs at Atlas. Bronwyn is proud to have been part of the Atlas team for over a decade. She has enjoyed supporting all aspects of the business during this time and is pleased to see the company continuing to grow its Pilbara footprint.
Prior to joining Atlas, Bronwyn worked for a leading international law firm where she advised companies in relation to mining and infrastructure projects as well as a broad range of corporate matters. Bronwyn is admitted to practice as a lawyer in Western Australia and holds post-graduate qualifications in finance and corporate governance. Bronwyn is a graduate of the Australian Institute of Company Directors and a Fellow of the Governance Institute of Australia.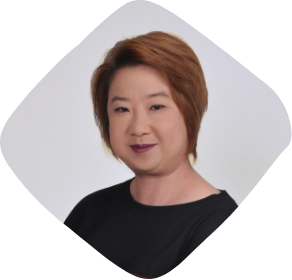 Jenny Woo
General Manager – Sales & Marketing
Jenny joined the Atlas leadership team as Head of Sales in July 2019 with a purview over Sales, Marketing, Bulk Freight, and Joint Ventures functions. Over the last decade, Jenny has been responsible for the Sales and Marketing of Atlas's products, forging strong relationships with customers around the globe. Since joining the business, Jenny has been integral in facilitating the sale of over 97 million metric tonnes of iron ore.
Jenny holds a Bachelor of Marketing from the University of Western Australia. She has over 30 years of Sales and Marketing experience in the Asia Pacific region, both the FMCG and mining industry. Jenny's success in this field stems from her ability to match the needs and wants of her customer to the capability of her employers. Thinking outside the box and bridging cultural gaps are critical ingredients to her success stories.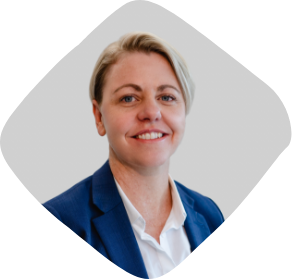 Stacey Brown
General Manager – Projects
Joining the company in January 2019, Stacey is currently working on the delivery of the Corunna Downs project and has been overseeing all stages from pre-feasibility to site construction. Stacey employs her extensive experience in strategic development, corporate leadership and communication to navigate all the challenges that come along with delivering a new project.
Prior to joining Atlas, Stacey worked as Project Manager on the $10 billion-dollar Roy Hill Project in the Pilbara. Considering this as a highlight of her career, Stacey takes great satisfaction in being part of mining operations that create investment, jobs and wealth for Australia.
Stacey has proven herself to be an integral member of the Atlas senior leadership team and continues to seek opportunities to add value to the wider business wherever possible. She values cross-functional teams, building strong relationships with stakeholders, and has a passion for innovation and business improvement.
Vahid Haydari
General Manager - Operations
Vahid is a Mining Engineer with more than 20 years' experience in Construction, Engineering, Consulting, Mining Services and Mining (open cut and underground). He graduated from Federation University (formerly Ballarat University) holding a Bachelor of Mining Engineering (honours) and Bachelor of Management (major in Business Management and Human Resource Management and minor in Marketing). He holds a WA First Class Mine Managers Certificate of Competency, is an AUSIMM Chartered Professional and a Registered Professional Engineer of Queensland. He is a Graduate of INSEAD (Advanced Management Program) and the Institute of Company Directors and is a Member of the Risk Management Institution of Australasia.
Throughout his career, Vahid has been responsible for building high performing teams and prides himself in leading and developing his team to ensure the execution of Strategy through effective leadership that creates a culture of success.
Prior to re-joining Atlas, Vahid worked across the Mining and Technology industries including being Chief Executive Officer and Managing Director with organisations which had global operations and has held a number of private Board roles as Non-Executive Director. His exposure to global environments and commodities has him well placed within Atlas.
Vahid previously held the position of General Manager of Operations North Pilbara for Atlas Iron in 2011 and is a welcome addition to strengthening the Atlas executive leadership team.
Chris Deans
General Manager - Integrated Planning and Technical Services
Chris is a Mining Engineer with a wealth of experience across various commodities and operations. Joining Atlas in 2012, he has held both Operational and Technical leadership positions. In his current role, Chris is responsible for Atlas' strategic mine planning, mine engineering, mine geology, hydrogeology, exploration, integrated planning and Port operations.
Chris' experience managing both operational and multidisciplinary technical teams has positioned him to add value to the business through driving systems thinking, supply chain optimisation, technical innovation and a focus on analytical and strategic approaches. Chris is passionate about building diverse, high performing technical teams that can deliver value to the business and meet future challenges.