Our Operations
Learn about our agile operating model, our current projects and how we're looking to the horizon.
Atlas explores, develops and exports quality Pilbara iron ore like no one else.
We focus on smaller ore bodies and collaborate with contracting partners in a way that adds value for local communities, stakeholders, buyers, partners and government.
OUR OPERATING MODEL
Atlas explores, develops and ships in the direct shipping ore (DSO) format, including Atlas Fines and Atlas Lump. We size and blend ore to the required specifications and export as it is mined.
Our operating model is more agile than that of larger iron ore producers as we focus on mines with smaller footprints, which enables us to provide greater benefits for all. We are not driven to win at any cost – instead, we strongly believe in ensuring win-win benefits for local communities, stakeholders, buyers, partners and government.
We operate a contractor versus owner operated model and are proud of our collaboration with our valued partners across our mining, crushing, screening, haulage and port operations. These partners include NRW, MACA, Rivet Mining Services, MGM Bulk,Qube Bulk, Intertek (laboratory services), Northern Rise Village Services (Camp service provider) and Assetlink. Our employees and contractors meet and work as one team to deliver our quality iron ore products.
View map of our current operations
CURRENT OPERATIONS
Following on from our completed Pardoo, Wodgina, Abydos and Mt Dove mines, Atlas has a number of exciting projects underway to meet global demand for our iron ore.
Mt Webber
Mine in operation
Our primary operation, Mt Webber, is situated approximately 230km from the Utah Point stockyard at Port Hedland, producing at around 9 Mtpa per annum. This operation comprises two mining areas: Fender and Daltons. Newly developed Daltons represents 85% of the remaining reserve and is now entering the higher quality benches of stage 2. As with many Pilbara ore bodies, quality is improving with depth. At Mt Webber mining is staged to blend higher and lower quality ores to a consistent product specification.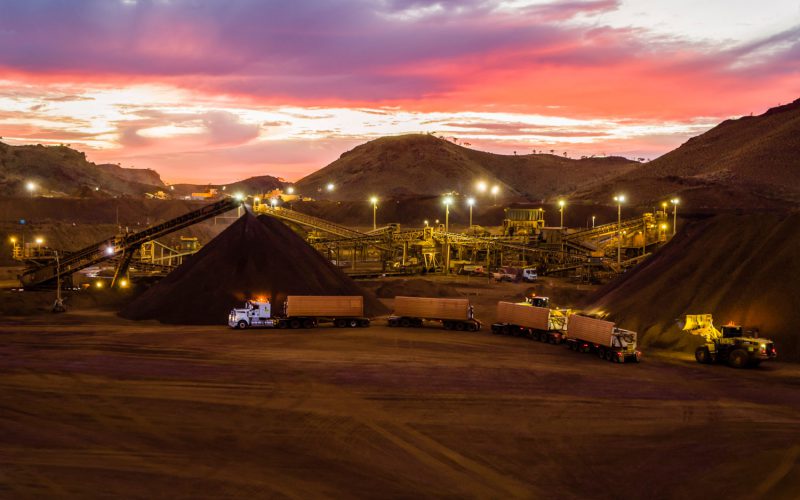 Sanjiv Ridge (Previously Corunna Downs)
Mine in operation
Sanjiv Ridge is set to provide a significant boost to Atlas's annual output, with an expected 4-5 Mtpa of lump and fines to be hauled by road to the Utah Point stockyard at Port Hedland. It's expected that Sanjiv Ridge will add 5 to 6 years to the Atlas value chain, with:
64Mt @ 57.2% Fe Mineral Resource
29Mt @ 57.0% Fe Ore Reserve..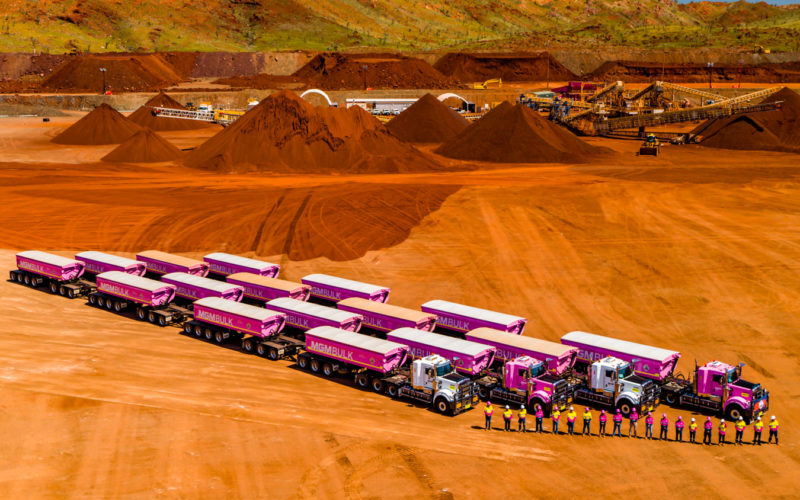 Miralga Creek
Undergoing statutory approvals and planning
Miralga Creek is an extension of the completed Abydos Mine, and construction is due to commence in mid-2021 subject to project tenure, environmental and statutory approvals. Miralga Creek is expected to provide 9.7 Mt at 57.12% Fe Resource, for a 3-4 years mine life.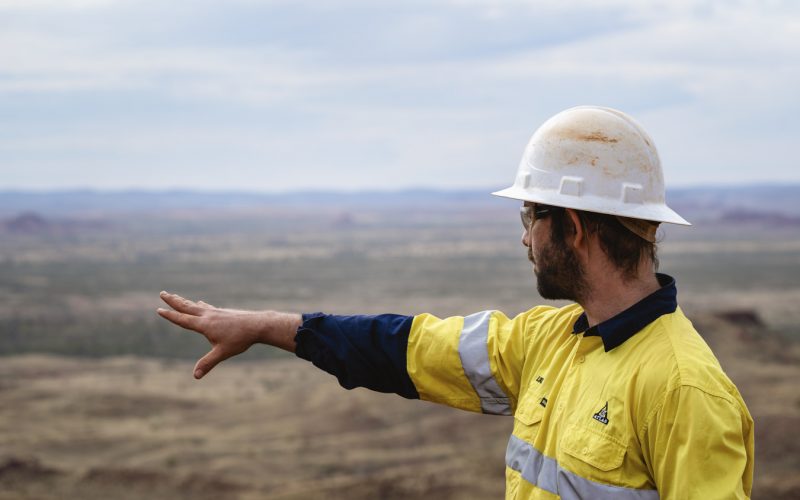 FUTURE OPERATIONS
Atlas has been moving from strength to strength in recent years, with a portfolio of exploration and development projects. We have an active exploration program in a range of commodities. Atlas is currently exploring various lithium and other metal opportunities.
McPhee Creek
Atlas is collaborating with other Hancock Prospecting Group companies on long-term growth options, including further study of its McPhee Creek Project. Pre-feasibility studies for development are progressing, with an expected 246.9 Mtpa at 56.3% Fe Mineral Resource and a 20-year mine life.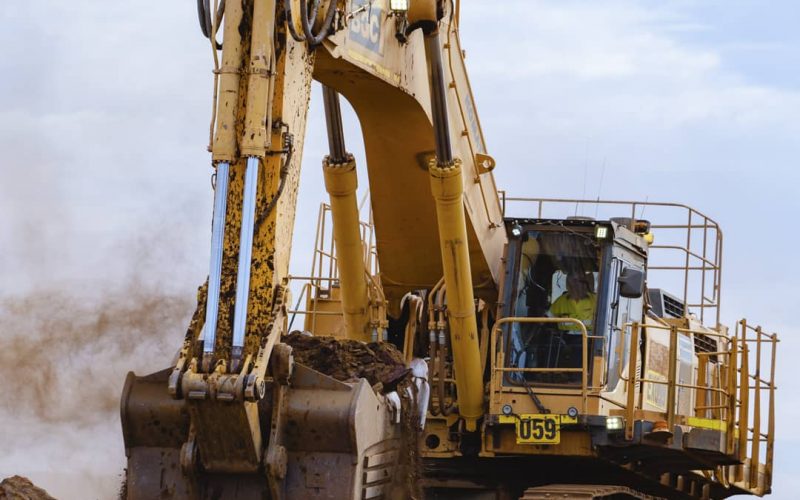 Ridley Magnetite
The Ridley Magnetite Project is 100% owned by Atlas and ideally located within the Pardoo project area less than 60km from Port Hedland. Atlas is reviewing development potential, with a 2009 pre-feasibility study demonstrating the potential for a large scale, long-life mine with competitive operating costs.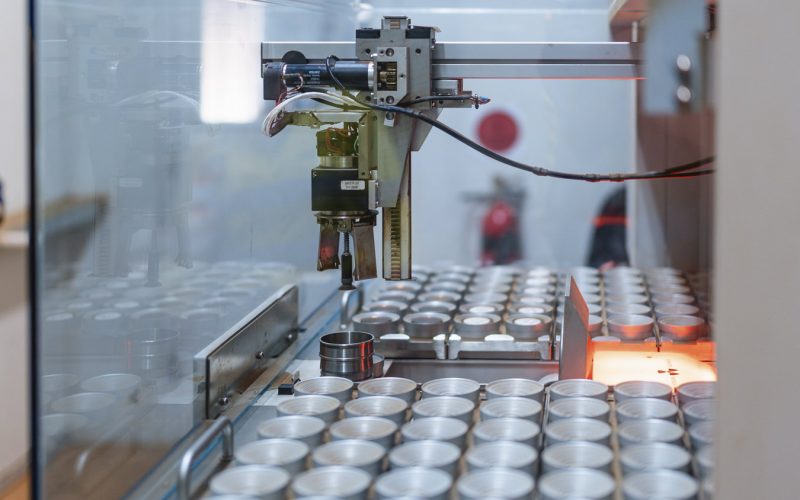 Latest News
May 21, 2022
The 2021 Australian Mining Prospect Awards were finally held in Brisbane following COVID-related delays. Roy Hill's iron ore mine in the Pilbara has taken home Australian Mine of the Year at the 2021 Prospect Awards. The Hard Rock Mine of the Year also went to Roy Hill's iron ore operation, while Hancock Prospecting executive chair Gina Rinehart was awarded the Lifetime Achievement Award. "Secondly, a huge congratulations to the other finalists iCutter Industries and Atlas Iron. This really is an award where everyone wins as this work is so important to not only the business and First Nation's businesses but it's creating a better Australia for everyone.
Read more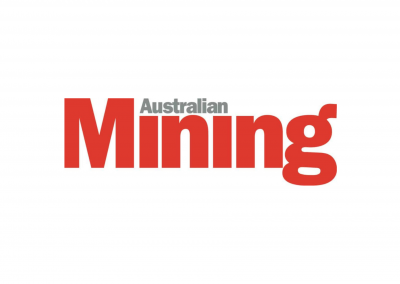 Group Executive News
May 18, 2022
Hancock Prospecting's executive chairman, the Hon Dr Gina Rinehart AO, was announced as the recipient of the Lifetime Achievement Award at the 2021 Prospect Awards. The Lifetime Achievement award recognises an individual who has contributed to the mining industry through their entire career. It is the most prestigious individual recognition award within the Prospect Awards and is determined through recommendations made by the judging panel. "On accepting this award I'd like to pay tribute to everyone in our industry. We are at our core nationbuilding, mining is the backbone of Australia," Rinehart said. "When mining does well, so does Australia." Hancock's majority-owned Roy Hill was also recognised on the night, winning Australian Mine of the Year and Hard Rock Mine of the Year. "Let's celebrate that mining contributes more to our nation than any other industry."
Read more