Group Executive News
Discover the latest news and updates from Hancock Prospecting Group.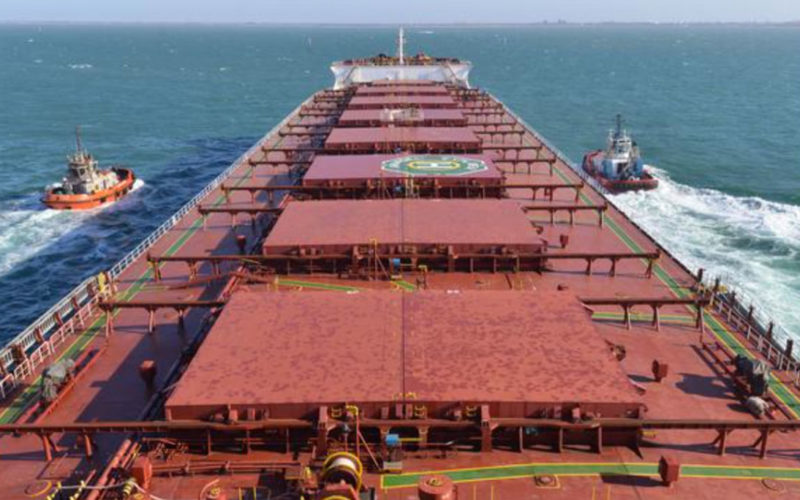 Article by Patrick Commins courtesy of the Australian Australia's trade surplus reached a record $73bn in 2020, propelled by surging iron ore sales and a slump in demand for imported goods through the COVID-19 crisis. Australia has recorded three years of uninterrupted monthly trade surpluses, notching $5b more last year ...
Read more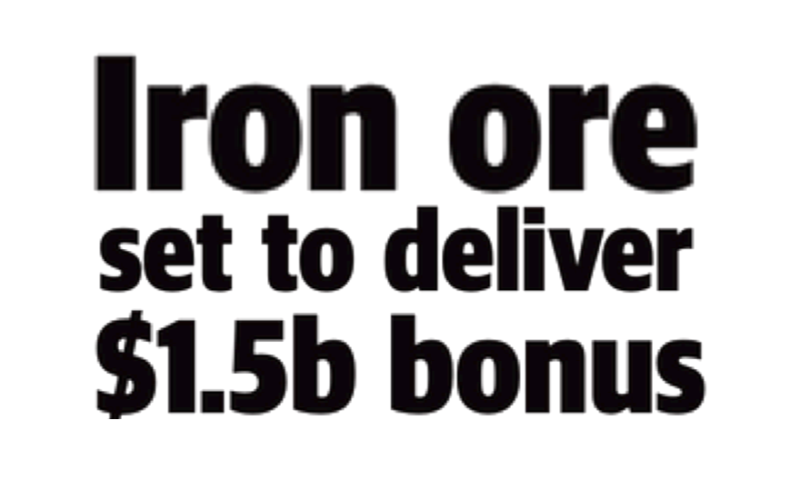 Article by Josh Zimmerman courtesy of the West Australian WA is on track to bank nearly $1.5 billion more in iron ore royalties than the McGowan Government predicted just weeks ago – a windfall that would nearly double the State's forecast surplus to an incredible $3.7 billion. The steel-making commodity has so ...
Read more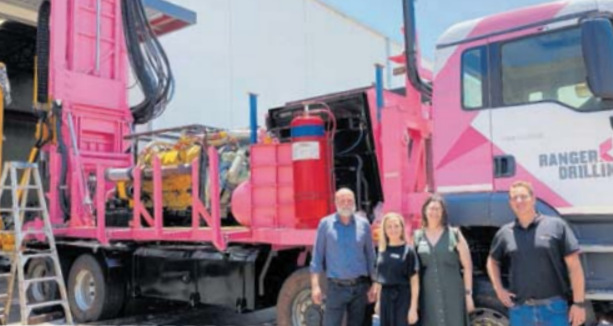 Article courtesy of Joondalup Times A MINING contractor has given one of its machines a pink makeover to raise funds for Breast Cancer Care WA. Ranger Drilling painted Drill Rig 5, which operates at Roy Hill, bright pink in its efforts to raise $50,000 for the charity by the end of January. ...
Read more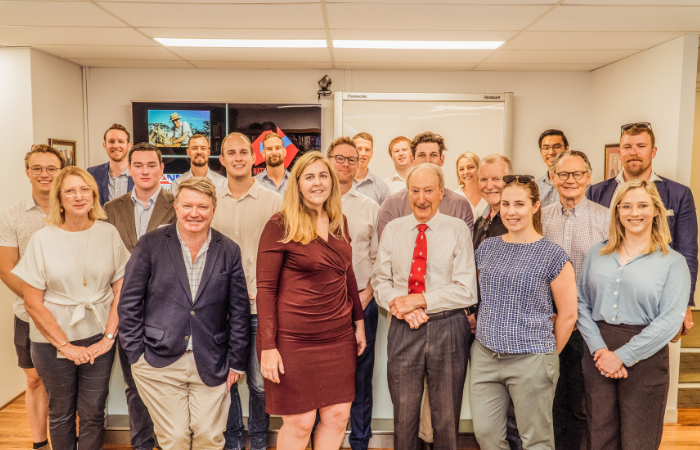 Reflections on a lifetime in the mining sector Ron Manners AO I often remind people that the industry of mining exploration and production is the most creative industry in the world.  We often forget this.  It is true because you start by going out-back where there is nothing. The terrain ...
Read more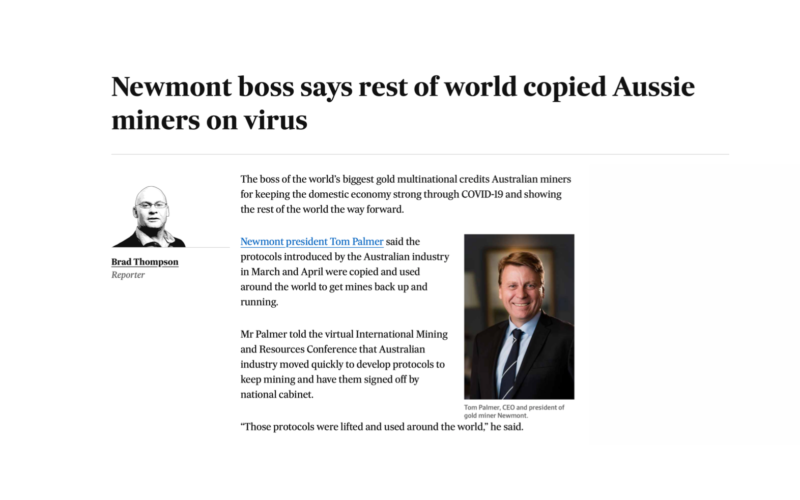 Article by Brad Thompson courtesy of the Australian Financial Review The boss of the world's biggest gold multinational credits Australian miners for keeping the domestic economy strong through COVID-19 and showing the rest of the world the way forward.   Newmont president Tom Palmer said the protocols introduced by the ...
Read more
Article by Josh Zimmerman courtesy of the Sunday Times, Perth   AUSTRALIA'S richest woman has warned the nation's vital resources and agriculture industries are being strangled by red and green tape, threatening the future viability of both. In a pre-recorded speech to commemorate National Mining Day today, Gina Rinehart ...
Read more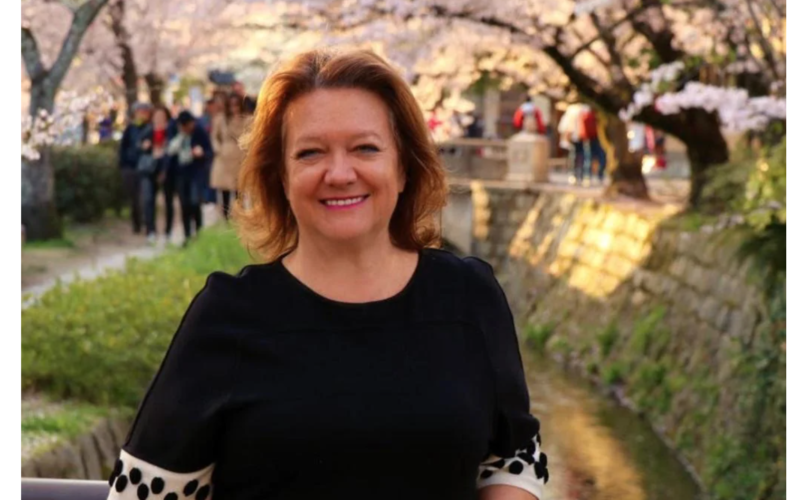 Article by Zoe Smith courtesy of the Courier Mail Gina Rinehart has called on the Morrison government to look towards the US to help Australia recover from the economic fall out of the coronavirus pandemic. The billionaire mining magnate said the Australian government must mirror the Trump administration in rolling ...
Read more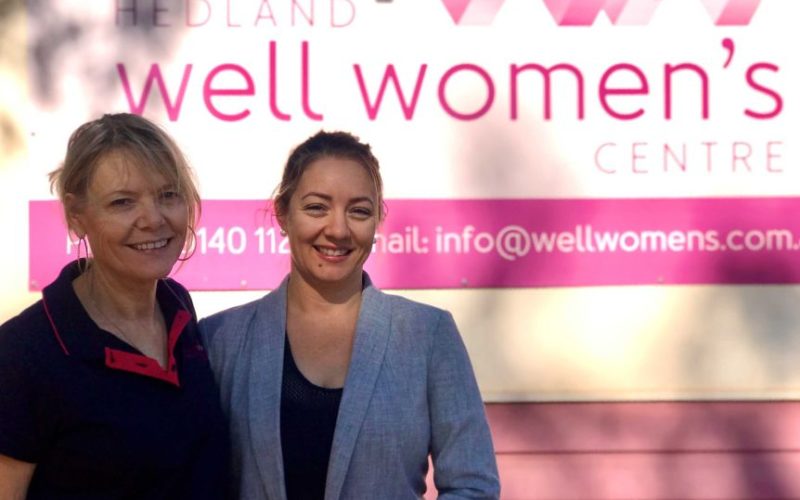 Article by Karen Michelmore courtesy of ABC News
Read more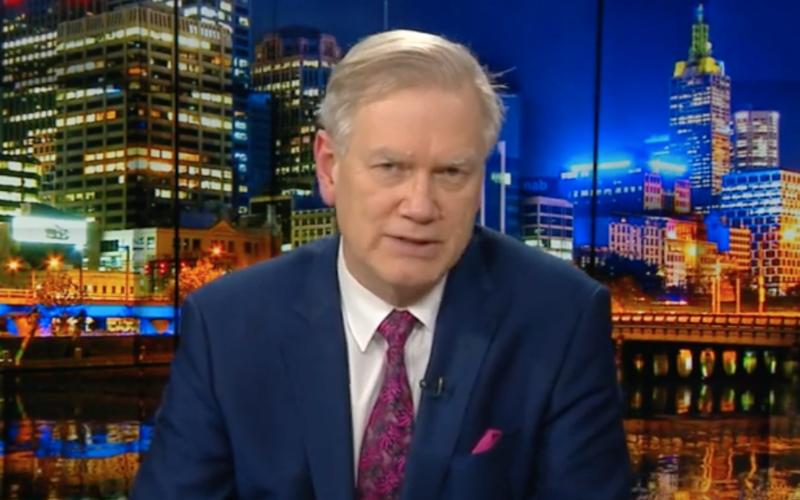 The Bolt Report courtesy of Sky News.
Read more