Article by Karma Bardon courtesy of Mining Monthly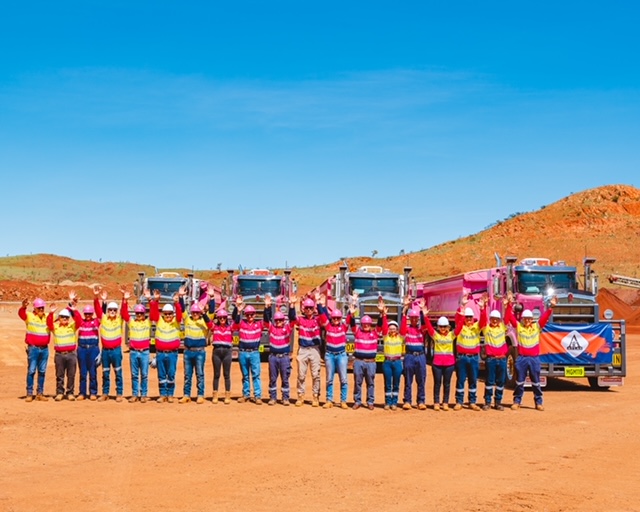 FIRST ore has been hauled from  Atlas Iron's Sanjiv Ridge mine on four new trucks painted pink to support breast cancer research.
Following the first ore crush at the former Corunna Downs site earlier in the month Atlas's trucks hit the road for Port Hedland, with 4-5 million tonnes per annum of iron ore to be to hauled to the Utah Point stockyard.
The Corunna Downs mine was recently renamed Sanjiv Ridge, in honour of Atlas CEO Sanjiv Manchanda.
The trucks were painted pink by contractors MGM Bulk and CSI Mining.
The ore crusher was also decked out in pink, adding to the large amount of mining infrastructure in the Pilbara now pink, including trains, ships, processing plants, crushers and mining trucks.
Manchanda said Atlas staff and contracting partners MGM Bulk, MACA and CSI worked tirelessly to ensure project targets were surpassed.
"It's always a team effort, and our small team certainly knows how to get things done safely, efficiently and with agility to get a win-win outcome," he said.
"I also take this opportunity to thank our partners who painted their four brand new trucks and the crusher that were used today and for the duration of the project a striking pink colour in recognition of our group and executive chair's [Gina Rinehart's] commitment to supporting breast cancer research and improving patient care."