Our Structure
Learn more about our organisational structure and leadership.
While Atlas was first listed as a public company in 2004, it has truly accelerated since being acquired by the Hancock Prospecting Group in 2018.
With a proud legacy of discovery in the Pilbara, Hancock Prospecting Group is the most successful private company in Australia. The Hancock Prospecting Group has majority ownership of the mega iron ore operation Roy Hill, which is Australia's single largest iron ore mine producing 60 million tonnes per annum.
The company has gone from strength to strength ever since it joined the Hancock Prospecting Group. Atlas currently mines and exports around 9 Mtpa of iron ore through the Utah Point facility in Port Hedland. Our company structure includes award-winning leadership and directorship.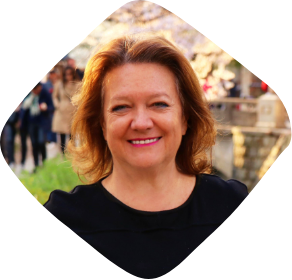 Mrs. Georgina (Gina) Hope Rinehart
Executive Chairman of the Hancock Prospecting Group
Gina Rinehart is a leading figure in the mining and agricultural industries in Australia. She is also a leading figure in Australias Olympics efforts, (being patron of 4 teams and the largest single non-government contributor to the Olympic effort in Australia's history ), and has received the rare honour of an order of merit from the Australian Olympic organisation for her contribution.
She spent her childhood between the Pilbara, in north-west Australia, where she lived with her parents on large sheep and cattle properties in the remote and rugged region, then from 8 years old attending boarding school at St. Hilda's Anglican School for Girls in Perth.
Since becoming Executive Chairman of the Hancock Prospecting Group in 1992, Mrs Rinehart has transformed the Group from one that was in difficulties and financially troubled to a very successful industry-leading innovator. Under Mrs Rinehart's leadership, the Hancock Group has diversified from prospecting to become a miner, and further investing in iron ore, gold, copper, potash, coal, cattle, dairy and property. The group has grown under her leadership to become the most successful private mining company in Australia ever, and one of the most successful private mining companies in the world, and to become the most successful private company in Australia's history.
Mrs Rinehart's achievements include the development of the mega Roy Hill project, the exploration and then development of four major iron ore mines at Hope Downs, (the latter more recently with joint-venture partner Rio Tinto Iron Ore, ) and the considerable expansion of Hancock's agricultural business, now the second-largest producer of cattle in Australia and one of Australia's largest landowners.
At Hope Downs, Mrs Rinehart took the company's tenements from a status of temporary titles – with the area having little more than a few drill holes – to State agreement and bankable feasibility study status, to then partner with Rio Tinto, and construction and operation of four major mines, with more in the pipeline. This involved an enormous approval process and extensive high-risk expenditure both for exploration and studies, then raising money to develop these major mines and related facilities. It being noted, that unlike most major mines, which use shareholders money, and hence its directors don't bear the risk personally, this was done by Mrs Rinehart via her private family company of which she owns directly more than 76 per cent.
Mrs Rinehart's flagship achievement is the exploration, financing, construction and operation of the $US10 billion Roy Hill project – the debt raised was the largest ever for a mainly greenfield land-based mining and infrastructure project anywhere in the world. This debt-funding package was secured from 19 of the largest banks in the world and five Export Credit Agencies. Roy Hill uses some of the largest mining equipment in the world, another world first. Her instigation of pink trucks, pink trains, and more across Roy Hill sites, in support of those suffering breast cancer, and in support of women in the mines, is also a world first and encouraged several ore ship owners to paint their ships pink also, another first.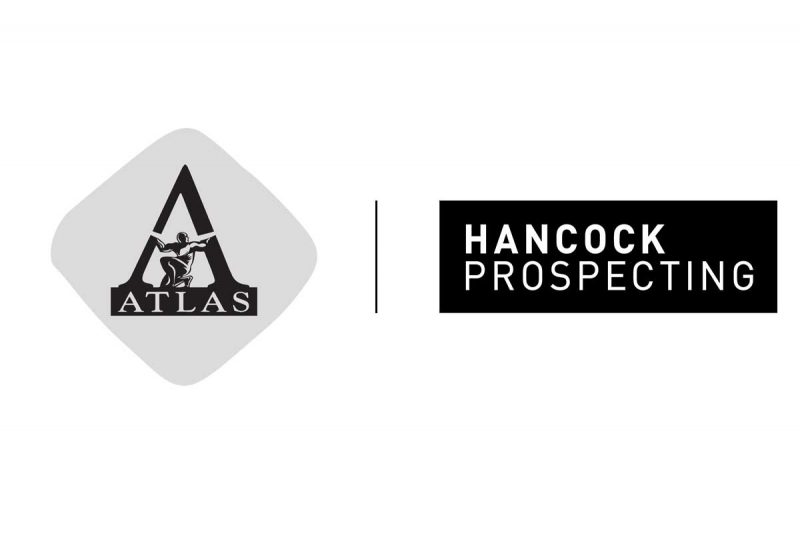 Mrs Rinehart's vision to grow and value-add Australian food exports has been the basis for significant investments, including the acquisition of the iconic S. Kidman and Co pastoral company. Today, the Hancock Group pastoral properties stretch across most states in Australia, plus the Northern Territory.
She is also the founder of Australians for Northern Development and Economic Vision (ANDEV), has authored two books, and arranged and funded a third one, (for agriculture), founded Australia's Annual National Mining and Related Industries Day and National Agriculture and Related Industries Day, and is Patron of several organisations, and a governor of AmCham (Australia).
A philanthropic champion of worthwhile causes, Mrs Rinehart and the Hancock Group's charitable objectives support a number of medical, sporting, educational, health and community organisations. She serves as Patron of Australia's internationally renowned Olympic swimming, rowing, volleyball and synchronised swimming teams, whose Olympians provide important role models for Australians.
Mrs Rinehart's business success, industry leadership and contribution to Australia, has been recognised in her own country and internationally. She was awarded an Honorary Doctorate from Bond University, an Honorary Life Membership of the Institute of Public Affairs, named Telstra Australian Businesswoman of the Year in 2009, CEO Magazine's Chairman of the Year in 2014 and 2017, which are in addition to numerous lifetime achievement and other awards. As an industry leader and huge contributor to Australia, she provides a role model for other women, and as many note, inspiration.
In addition to these awards referred to below, she has received more awards for Roy Hill, where she is Executive Chairman, and Atlas, a subsidiary of Hancock Prospecting where she is Executive Chairman, and Bannister Downs, a joint venture company which has won hundreds of awards for its fine dairy produce.
Spiro Pappas
Non-Executive Chairman
Professor Ian Plimer
Non-Executive Director
Tad Watroba
Non-Executive Director
Stephen Wood
Non-Executive Director
Johan Dyrnes
Non-Executive Director
Garry Korte
Alternate Director
Imants Kins
Alternate Director