Congratulations to Executive Chairman Mrs. Gina Rinehart for her outstanding contribution to the mining industry and Australia.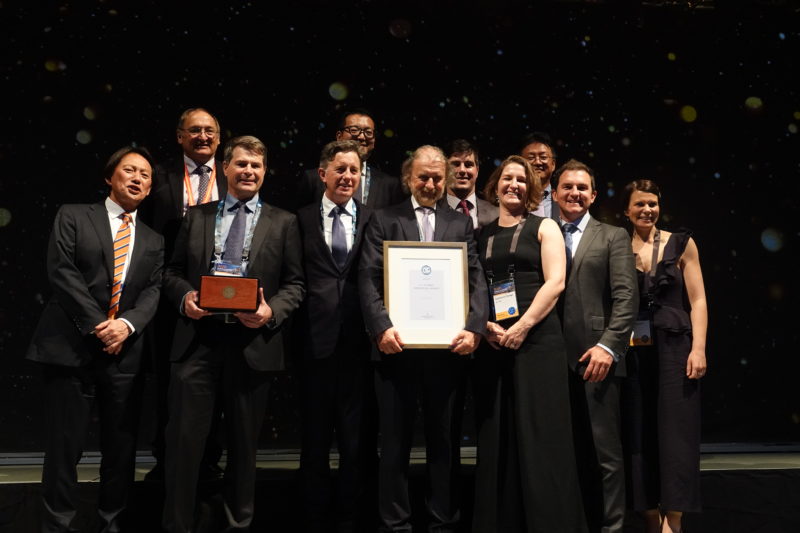 The Hancock Prospecting Group's Executive Chairman, Mrs Gina Rinehart, has made history becoming the first woman to be awarded the GJ Stokes Memorial Award at the 2020 Diggers & Dealers Mining Forum. This will also see that the Hancock Group has now completed the trifecta of diggers and dealers awards, as Hancock Prospecting collected Dealer of the Year Award in 2007 for Hope downs and collecting the Digger of the Year award in 2019 for Roy hill. After Roy hill achieved the fastest ramp-up to 60 mtpa , after financing achieved, ever achieved in the Pilbara.
The GJ Stokes Memorial Award honours someone who has made an exceptional lifetime contribution to the mining industry – something that Gina Rinehart has done over many years. After taking over the family company in 1992, Gina Rinehart has transformed the company into currently the most successful private company in Australia's history, and, into one of the most successful private mining companies in the world, ever. This being after years of investment, risk-taking, achieving thousands of gov approvals and permits and licences, and many years of hard work. She continues to lead a company that has a proud history with the Pilbara and the iron ore sector and continues to diversify into key commodities to continue to contribute and support the Group's future. This contribution includes providing opportunities and jobs to many Australians, and significant royalties and taxes, to help pay for our defence, police, etc, and record debt.
Video from the event presentation