Editorial courtesy of the Sunday Times, Perth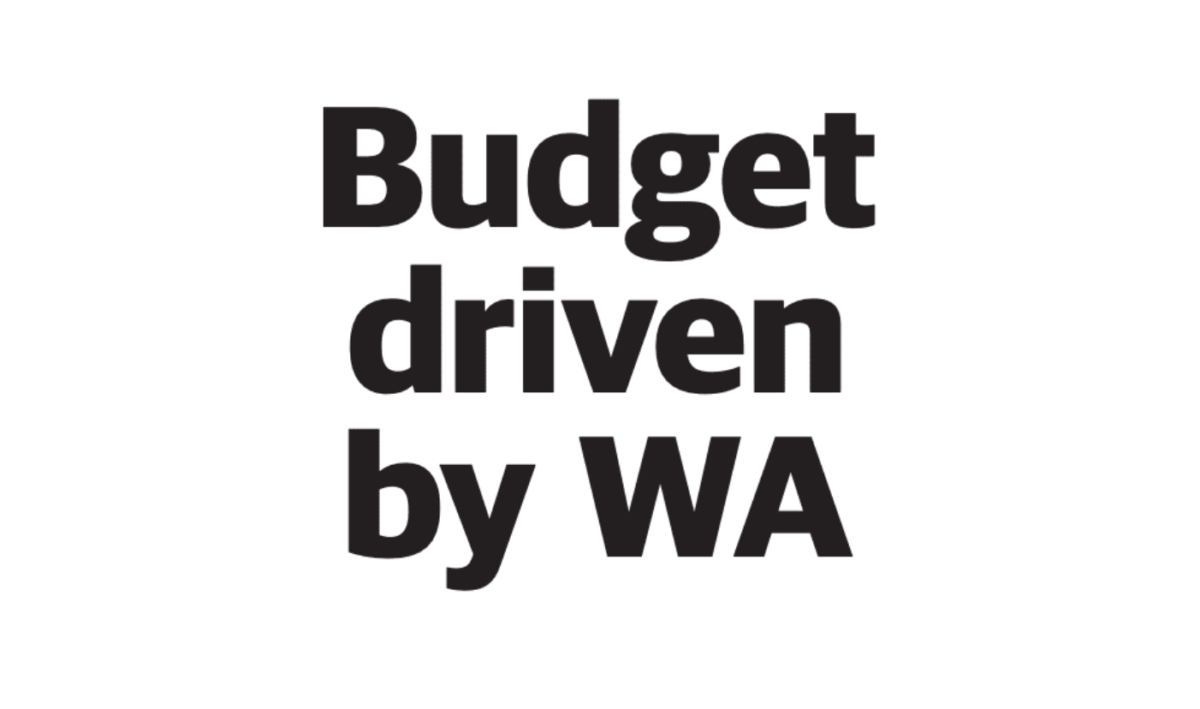 WHEN Federal Treasurer Josh Frydenberg gets to his feet in Parliament to deliver his Budget speech in just over a week, much of what he will say will have been made possible by the contribution of WA to the national economy.
There can be no doubt many of the economic assumptions, forecasts and policy settings he will announce will rest on the combined efforts and output of those who call this State home.
It is certain the Treasurer is aware of just how this State in particular the resources sector has propped up the economy.
He acknowledged as much on his recent visit to WA.
In an address to a sold-out Leadership Matters Breakfast crammed with more than 800 guests, including the top political, business and academic minds from WA and interstate, Mr Frydenberg was quick to offer praise. He began his address by thanking WA for all it had done for the national economy throughout COVID.
"Firstly, can I say thank you. Thank you to the people of WA for keeping the virus at bay. Thank you for keeping Australians working and thank you to the State of WA for keeping Australians strong," Mr Frydenberg said.
"Western Australia has been a huge success story." It is no secret that iron ore exports are the major component of that story.
During the week the price of iron ore hit a record high based on insatiable demand from Chinese steel mills swelling company and government coffers.
Noting the development, Federal Resources Minister Keith Pitt acknowledged iron ore's role in holding up the national economy during COVID-19.
"Iron ore is a big part of the resources sector that is forecast to contribute $296 billion in export earnings this year," Mr Pitt said.
The sector is not only pumping royalties and taxes into government coffers and wages into the pockets of its workers and related occupations, it is also a big part of employment growth.
WA's unemployment rate is 4.8 per cent the lowest in the nation.
The rate is 5.6 per cent nationally.
In the week Mr Frydenberg outlined the Federal Government's fiscal strategy in a key pre-Budget speech, he unveiled new Treasury modelling.
The Treasurer forecast that Australia was on track for employment to recover from its COVID lows in about two years, compared to recessions in the 1980s and '90s when the rebound took a decade.
Mr Frydenberg said the key to repairing the Budget was to repair the economy and drive unemployment down.
More people in work will result in more economic activity, fewer people on welfare and more tax revenue. But in a significant declaration, Mr Frydenberg also said the Treasury modelling showed unemployment must fall below 5 per cent nationally before wages will start to increase.
And so, hard-working Australians who have not seen a wage rise for some time will be desperately hoping that when the Treasurer hands down the all-important Budget document, he has got the policy settings just right.
Responsibility for editorial comment is taken by the editor in chief, Anthony De Ceglie.