Atlas rides iron ore wave
Article by Simone Grogan courtesy of Business News.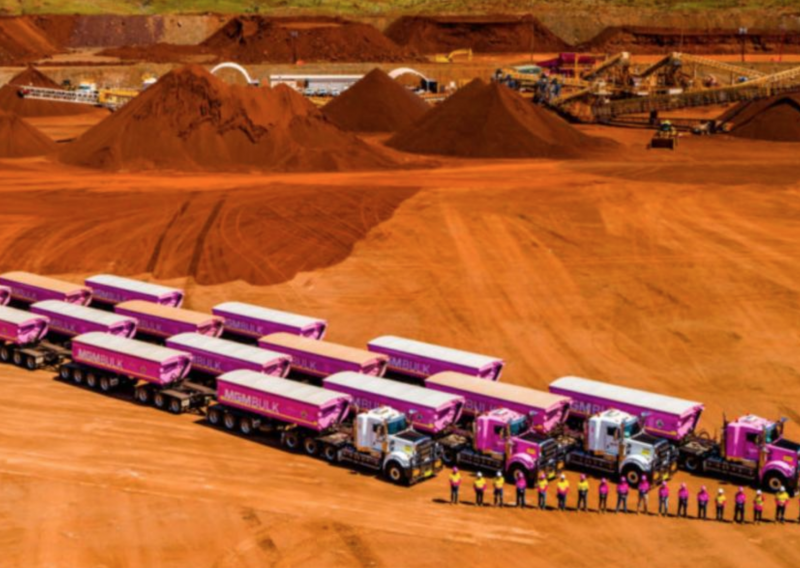 Hancock Prospecting-owned Atlas Iron is the latest player to reap the benefits of a buoyant iron ore market, posting a $938 million profit for the end of the financial year.
The company owed the strong performance to increased shipping tonnages, from 9.1 million tonnes to 9.7mt, underpinned by improved iron ore prices during the reporting period.
Revenues clocked in at $1.7 billion, up 66 per cent on the previous financial year.
Group chair Gina Rinehart said she was immensely proud of her company's performance but warned industry should be wary of "onerous" government cost burdens.
"We just have to remember that Australia exports its ore internationally, so we have to be cost competitive internationally," Mrs Rinehart said in a statement.
"It's time we put greater priority on reducing government tape, and our government in turn, put greater priority on that welcoming investment and enabling living standards to grow, instead of growing government tape."
Atlas handed over $93 million in state royalty payments on iron ore sales during the year, 35 per cent more than last year.
Port Hedland Port Authority charges came to $65 million.
Construction at the former Corunna Downs Pilbara mine – now renamed Sanjiv Ridge – was also completed during the year.
The operation is slated to contribute a further four to five million tonnes per annum of lump and fines to then be transported by truck to Port Hedland.
The report rounds off a bumper year for companies under the Hancock Prospecting banner, with Roy Hill Holdings doubling its profits to $4.4 billion last week.